Our Promise & Goals
For over the last decade, we've offered industry-leading nanomembrane technology to scientists and researchers furthering the fields of Life and Materials Sciences. It is our goal to create products that bring significant value to society, our customers, employees, and investors. After all, superior data leads to superior outcomes, and superior data requires precise and consistent nanomembranes.
Meet Our Team
James Roussie, Chief Scientific Officer & Co-Founder
---
As Chief Scientific Officer, Jamie spends his days applying nanotech to biotech. With over a decade of functional experience working in technology commercialization at SiMPore, he has done everything from developing new products and creating customized solutions for customers to managing intellectual property and leading sales and marketing. He holds a Ph.D. in Biochemistry from the University of Rochester and an M.S. in Science and Technology Commercialization from the University of Texas at Austin.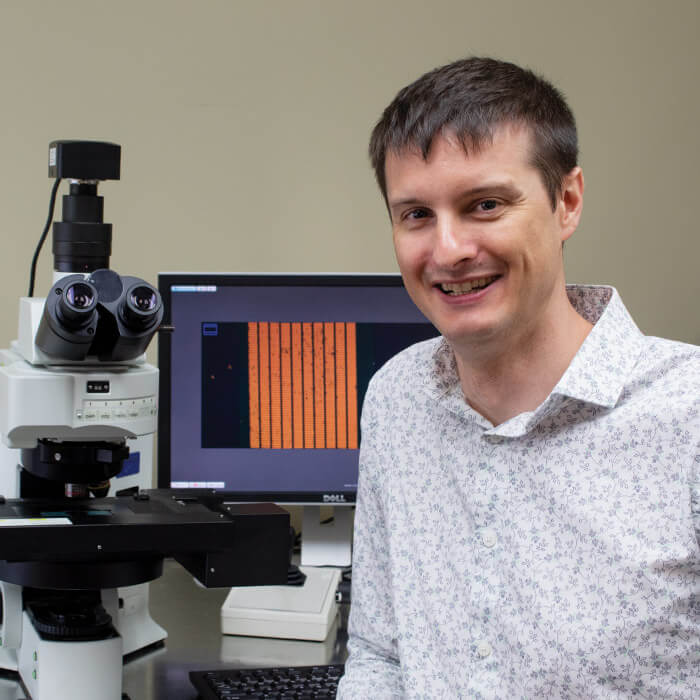 Jared Carter, R&D Manager
---
Jared applies his wide knowledge and expertise in engineering, silicon functionalization, and bioassays to develop innovative new products for SiMPore and its customers. He holds an M.S. in Bioinformatics from the Rochester Institute of Technology.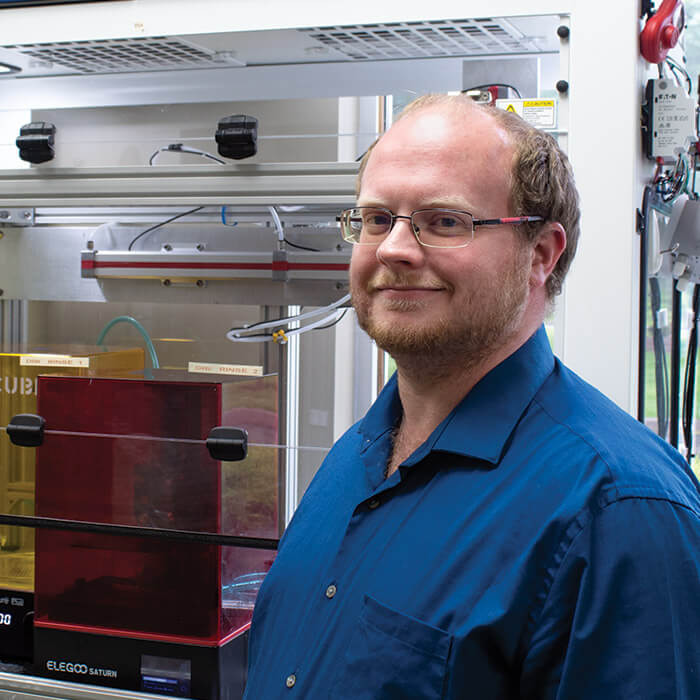 Joshua Miller, Microfabrication Manager
---
Joshua contributes his passion and skills in silicon processing and microfabrication at SiMPore by leading its silicon nanomembrane and other silicon-based product development and manufacturing efforts. He holds a B.S. in Microelectronics Engineering from the Rochester Institute of Technology.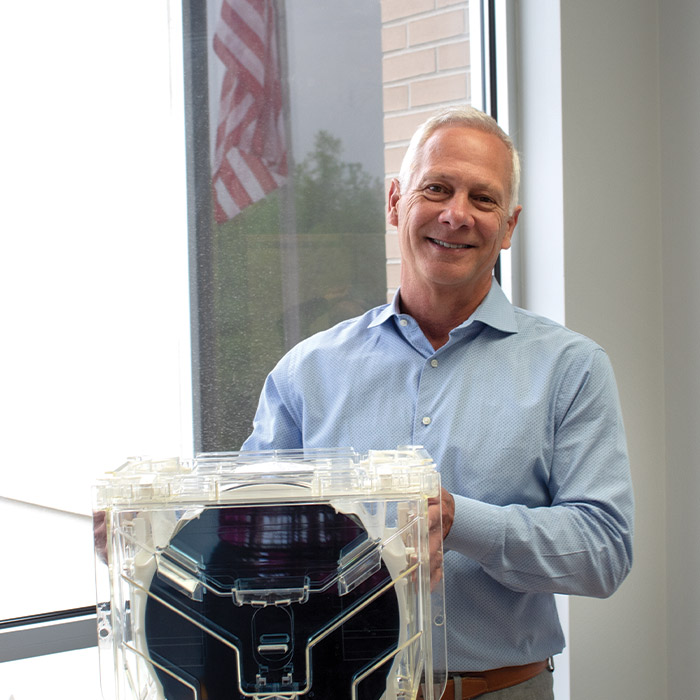 Paul Then, Business Development Lead
---
Over his four-decade career at Corning Incorporated, Paul provided leadership in a broad range of technical, commercial, and business management positions. His experiences in business development and glass-based microsystems are helping drive growth at SiMPore. Paul holds an M.S. in Manufacturing Engineering from Carnegie-Mellon University, a B.S. in Industrial Engineering from The Pennsylvania State University, and has completed the Fundamental Optical Design Intensive Course at the University of Rochester.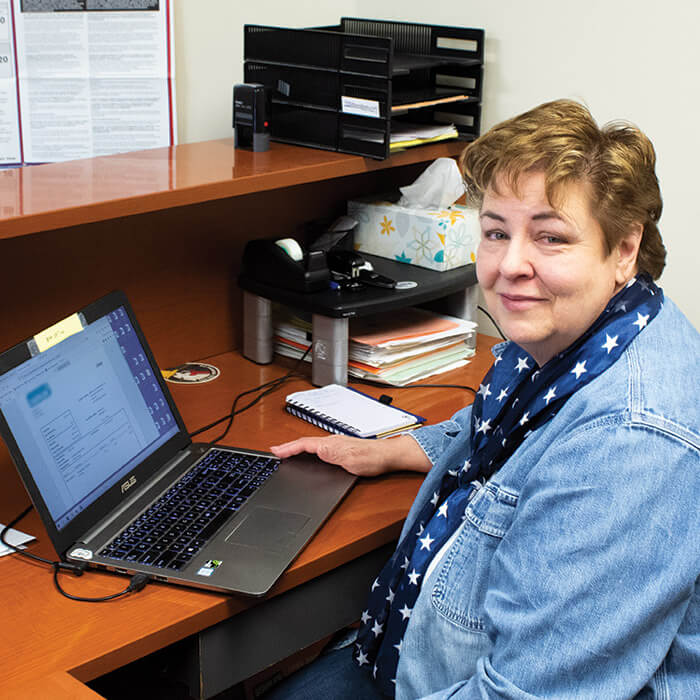 Barbara Geiss, Administrative Manager
---
Barb has kept operations at SiMPore running smoothly for nearly a decade. Her warm demeanor and keen eye for detail help ensure all aspects of the business, from sales to customer support, are handled promptly and with a smile.
Our Board
Geoffrey Rosenberger
Board Chairman & Corporate Director
James McGrath
Corporate Director & Co-founder
Thomas Gaborski
Corporate Director & Co-founder
Kevin Parker
Corporate Director
Careers at SiMPore
We're always looking for dedicated scientists and engineers to join our team. View our open positions and see if SiMPore is the right fit for you.
Or, send your resume to [email protected].
Have questions about us, our membranes, or what we can do for you?