Research Applications
We take pride in developing revolutionary products using our industry-leading silicon nanomembrane technologies for a range of biomedical research and analysis applications.
Life Sciences
Cell Cultureware & Assay
Our selection of cultureware products enable researchers to create and analyze unique and informative experimental models.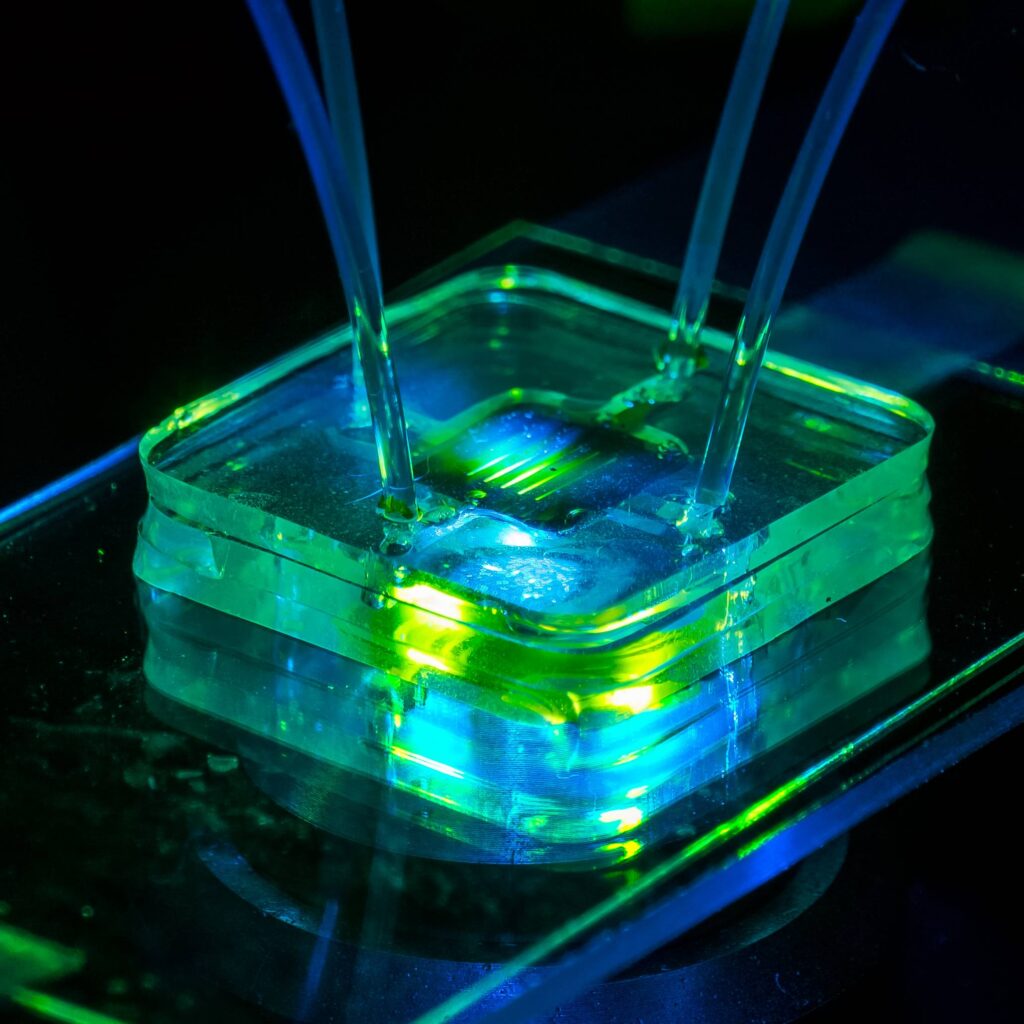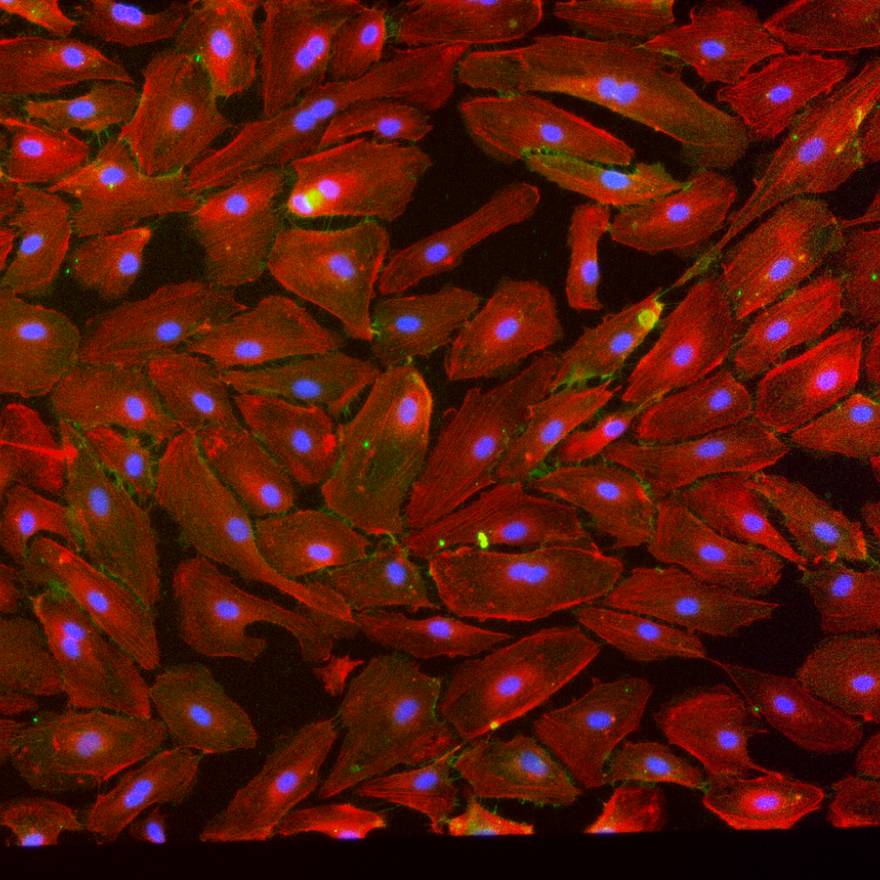 Barrier cell kits
SiMPore's nanomembrane-based products for barrier cell culture provide superior imaging and industry-leading permeability.
Live cell imaging
Our nanoporous silicon nitride membranes provide exceptional imaging for studies of live barrier-forming cells, including differential immunolabeling of multiple cell types.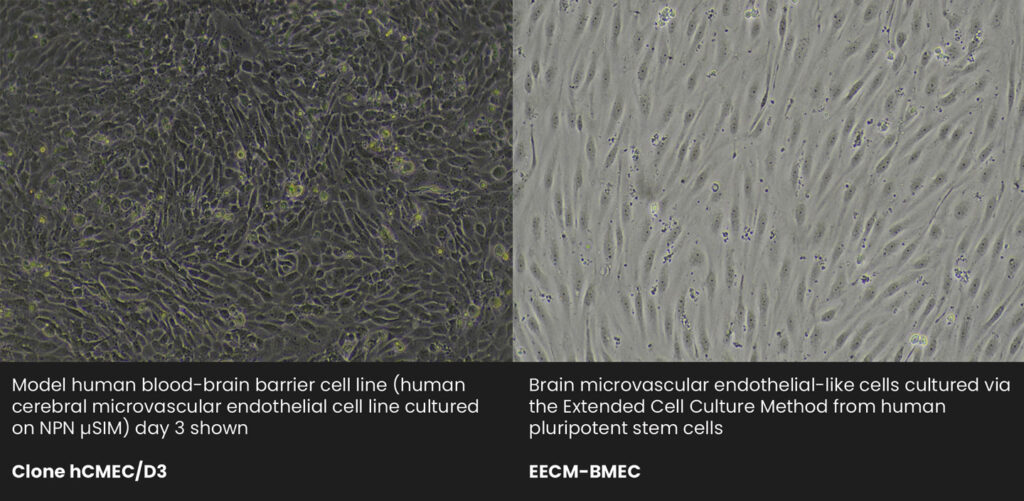 Cell permeability and secreted factor studies
SiMPore products offer high permeability with little internal membrane volume, which supports efficient measurement of cell permeability and barrier integrity.
Simplified device formats for sensitive cell-released factor assays

The µSiM featuring a nanoporous silicon nitride membrane was used to create an in vitro model of the vasculature. After stimulating cells from either the bottom or top channel of the device with an inflammatory molecule, the media was harvested from either side and used in a standard ELISA to detect the amount of IL-8 secreted under inflammatory conditions.
Image Credit: Cite: Salminen AT, Allahyari Z, Gholizadeh S, McCloskey MC, Ajalik R, Cottle RN, Gaborski TR and McGrath JL (2020) In vitro Studies of Transendothelial Migration for Biological and Drug Discovery. Front. Med. Technol. 2:600616. https://doi.org/10.3389/fmedt.2020.600616
Cell migration
With optional micropores, micro+nanoporous silicon nitride membranes are ideal for transmigration models or cell-cell interaction studies.
Microbubble Array™ Cultureware
Microbubble Array™ products promote a wide range of reseach activities due to their unique features.
One-of-a-kind hemispherical microcavities within a cell-compatible substrate
Cavities with nanoliter volumes are ideal for creating microenvironments in which to culture and assay single-cell and multicellular spheroids and organoids
Useful for stem cell and antibody-producing cell clonal selections
Available in convenient Chamber Slide, Multi-Well plate, and Culture Dish formats with various cavity opening and volume sizes

MB arrays can be used to identify drug-resistant cancer cells
MC-1 is a melanoma cancer cell line derived from lung metastasis. MC-1s grown in a hydrophobic environment displayed a nonadherent phenotype. Images of MC-1 melanoma cells cultures after 48 hours in increasing Cisplatin treatment. Live cells are stained with green Calcein-AM.
Browse Top Products for Cell Culture & Assay
Find the precise membrane for your specific needs.