Custom Capabilities
Using custom fabrication to meet your needs, we fulfill custom membrane silicon fabrication requests for a wide range of applications.
Popular Custom Solutions
We offer services ranging from genomic and photonic biosensors and microfluidic cell culture to protein and nanoparticle separations and high resolution, environmental electron, x-ray microscopy, and silicon membrane fabrication. Below are some of our most popular custom solutions including custom silicon membranes.
Silicon Wafer Specifications
100, 200, 300 micron thick, with other thicknesses and CZ/FZ grown options
100 mm (4-inch) diameter
150 mm (6-inch) diameter
Custom Mask Design & Mask Printing
Feature size resolution to 350 nanometers (line/space resolution)
Minimum membrane window size typically ~5 microns
Maximum membrane window size (based on film) up to 25 mm x 25 mm
Front-to-back Alignment Lithography
Front-to-back tolerance +/-5 microns or better (+/-20 microns for 150 mm)
Pores down to 500 nm can be etched in suspended membranes
Orientation or identification marks can be etched into the suspended membrane or over support silicon to reduce interference with imaging
Metal Deposition
Deposition of aluminum, palladium, and gold (50 to 200 nm thicknesses)
Deposition of an adhesive layer of titanium, chrome, etc.
Features to less than 10 microns with alignment to membrane windows within +/-5 microns
Device Packaging
Devices are typically separated from the supporting wafer and packaged in transparent gel boxes for ease of handling and viewing
All devices are individually inspected under light microscopy
Devices can also be designed with continuous films for spin coating that can be later dissected along scribe lines by the customer
Die singulation via multiple dicing processes
Chemical Vapor Deposition
Monolayer vapor phase deposition
Range of salinization and alternative chemical modalities
Thin film characterization services and testing
Popular Membrane Materials
While we will custom-create any substrate for your needs, we most often find ourselves working with these popular custom silicon membrane fabrication materials.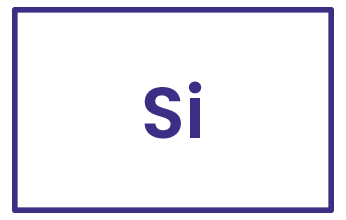 Pure Silicon
Amorphous, Single Crystal, or Nanocrystalline
Sputter deposited 5 to 50 nm thick
Nanocrystalline films are nanoporous with tunable pore sizes from 5 to 75 mm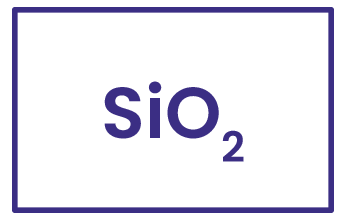 Silicon Dioxide
Amorphous silicon dioxide
G-FLAT™ exclusive ultra-flat oxide
Thermal, Sputter, or PECVD deposition
Thicknesses from 20 to 4000 nm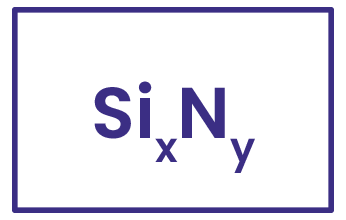 Silicon Nitride
Amorphous silicon nitride
LPCVD Low stress – tunable
Thicknesses from 5 to 2000 nm
Ultra-flat suspended membranes
Send us a brief summary of your project's requirements and we'll get back to you with a custom evaluation.
"*" indicates required fields