X-Ray Window Options
State-of-the-art manufacturing processes and an expert engineering team allow us to offer all variations of our X-Ray Windows at competitive prices. Unlike our competitors, all our X-Ray Windows are made entirely in the USA.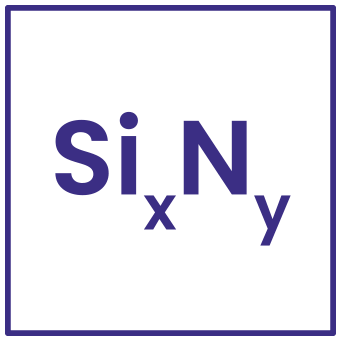 Silicon Nitride
Incredibly durable
Low-stress LPCVD Silicon Nitride membranes are mechanically strong and well-suited for high temperature and differential pressure environments.
Plasma cleanable
All of our X-Ray Windows can be vigorously plasma cleaned to remove organic contamination.
Increases uniformity
Flat, uniformly deposited films provide consistent backgrounds with low field-to-field variability and high X-Ray transmission.
G-FLAT™ Silicon Dioxide
Proprietary wrinkle-free substrate
Our G-FLAT™ Silicon Dioxide membranes are well-suited for correlative optical and X-Ray microscopy and analyses requiring a nitrogen-free background.
Shop X-Ray Window Products
X-Ray Window Applications
Our X-Ray Windows serve a variety of specific applications related to X-Ray microscopy. Explore our specific X-Ray Window recommendations for these popular applications.
Find silicon-based membranes for high-quality analysis.